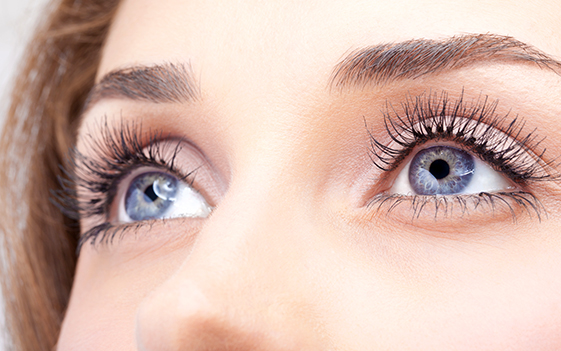 BENEFITS OF THE EYE BEAUTY SYSTEM:
Anti-aging
Reduces appearance of fine lines and wrinkles
Reduces puffiness
Reduces appearance of dark circles
Helps to firm and lift delicate skin
Hydrates dry skin
Plumps thin skin
Energizes fatigued skin
The Eye Beauty System gives your eyes a non surgical, non invasive eye lift with a little extra TLC utilizing a collagen, hyaluronic and peptide infused patch combined with low level radio frequency to treat the thinnest and most sensitive skin under the eyes. Discover the power of younger looking eyes that feel rejuvenated, alert and energized. The treatment nourishes the delicate skin under the eyes and provides vitamins, protein, and nutrients that is quickly absorbed with a gentle radio frequency attached to the infused eye patch. This under eye treatment is engineered to promote micro circulation of blood flow and tissue oxygenation to the skin and stimulation of collagen formation to strengthened the under skin and help increase resilience to the the signs of aging skin. The results of the eye beauty system provides hydration, brightening, firming and lifting while reducing the appearance of fine lines, wrinkles, puffiness and dark circles.
Embrace youthful revitalized eyes with the Beauty Eye treatment to help minimize the appearance of expression lines and wrinkles while reducing the appearance of puffy eyes and dark shadows under the eyes. Protect your eyes delicate skin from dehydration and loss of firmness with a deep infusion of collagen, hyaluronic acid, and peptides and help visually reduce the appearance of crow's feet and fine lines. Sleep deprivation, allergies, chronic fatigue, poor diet, and a stressful life style can cause compromised microcirculation resulting in dark circles, puffy eyes and loose skin under the eyes. Gentle, low level radio frequency currents have the ability to improve microcirculation, stimulate collagen production and lymphatic drainage to improve or reverse these visible signs of fatigue and aging. You won't believe your eyes when you see their transformation effects.
Recommendation: Suggested treatments at 2x/week for 30 minutes for 6 weeks.